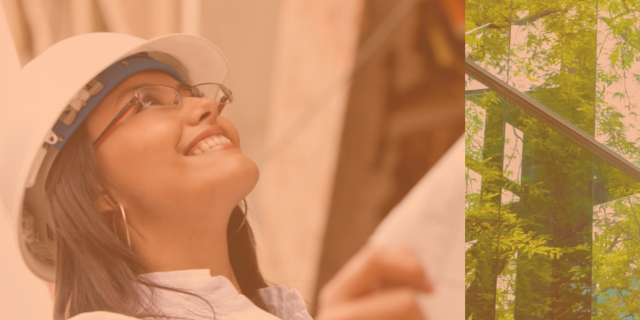 2022 learning tax: Work together towards ecological and digital transition in the construction and infrastructure sector
NOW MORE THAN EVER, YOUR COMMITMENT TO US IS PRECIOUS !
The apprenticeship tax, a tool to bring us closer together 
By supporting ESTP Paris with the free portion of your apprenticeship tax, you are contributing towards our commitment: To continue shaping the construction sector and creating more sustainable, efficient, carbon-free, attractive and inclusive infrastructures.

2021 ranking of engineer schools by Figaro Étudiant: ESTP Paris ranks first in the Building and Public Works category, second in the Construction and Civil Engineering category for the second year running, and fifth in the Energy and Environment category.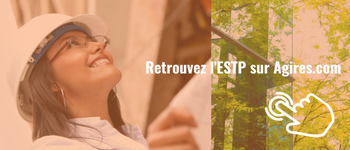 PAYMENT DEADLINE: 31 MAY 2022
You have until 31 May 2022 to pay your Apprenticeship Tax.
PROJECTS IN 2022
Transform a school to serve the ecological and digital transition

for the building, real-estate, public works, city and territorial development sectors, where humankind has a special place

Evolve towards demonstration campuses

, true educational breeding grounds and showcases for sector evolutions

A new unique ESTP

engineer diploma

Strengthen the BAC+3 course offer

by creating new Bachelor programmes

Open new courses

in fields in relation with current challenges, such as

ecological engineering

or

low carbon courses

Improve

the international reach

of our programmes.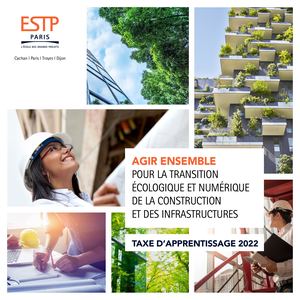 HOW TO PAY THE FREE PORTION OF 13% TO ESTP ?
ESTP Paris is authorized to benefit from the free portion of the Apprenticeship Tax (13%) across its three campuses.

To support you with this, we have provided a platform to calculate your Apprenticeship Tax and the 13% you could direct, in full or in part, to ESTP PARIS.
You may pay this by cheque, bank transfer or by card.

Upon receiving your payment, we will send you a receipt that you must keep as proof for the tax authorities.

Since 2020, payments must be made directly to ESTP Paris and are no longer made through a collection agency.
 
Name and address of approved establishments

ESTP Paris -
Campus de Cachan

28 avenue du Président Wilson 94234 Cachan Cedex

ESTP Paris -
Campus de Dijon

Campus Métropolitain,
9-11 rue de Sully
21000 Dijon

ESTP Paris -
Campus de Troyes

2 rue Gustave Eiffel
10430 Rosières Près Troyes

Prefectural approval list

UAI 094 2340H

UAI 021 2252J

UAI 010 1139J